Those of us that live and breathe this industry know that Public Relations has the capacity to catapult a business far more than straight advertising. However it can often feel intimidating for many businesses feeling they need to be some kind of mega star or move heaven and earth to be worthy of a mention. This is actually not true.
During the midst of Covid_19, we had the absolute pleasure of helping businesses get seen and heard during really tough times. Some of the stories made it to online news sites in the UK and USA, some to television screens, some on blogs and some in the newspaper making a big difference to each and every business during this time.
But how do you get a journalist to to take notice of your small business? Here are some tips:
Find your unique angle and build your headline around this. (simply being 'open' doesn't cut it)
Send your story with a good high res image OR alternatively, provide the direct and correct contact so the journalist can come and take a photograph themselves, if interested.
Make it direct but personal. Humans read the news. They want to know about other humans. Like in advertising, emotion sells in publicity too.
Some examples of this:
Dduring Covid_19 the boys at Barber and Co in Oracle Boulevard and Isle of Capri decided to give free haircuts to those in financial strife. They didn't really think this was worthy of more than a social media feature, however we thought it was a fantastic initiative during this period and created a story. The boys and their concept were a hit and, after an interview and couple of pictures, the lovely mugs of the owners were seem not just within Australia, but their story reached the world. Why? They didn't just say they were open for business; they showcased their human side, showcased they were the real deal and did something out of the box.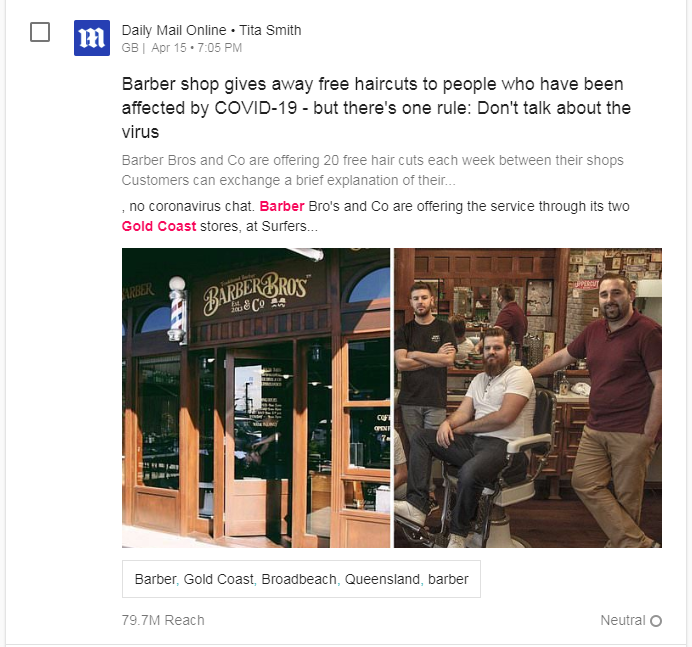 When Anzac Day was approaching and most cafes were coming out with $10 deals on egg and bacon rolls and coffee. Kevin Jones, owner of No Name Lane in Broadbeach let me know that due to his passion of Anzacs he would give these for free for everyone that came down to the cafe wearing their medals. Hello story! About 50 free burgers converted into a heck of a lot of media attention with two stories being published.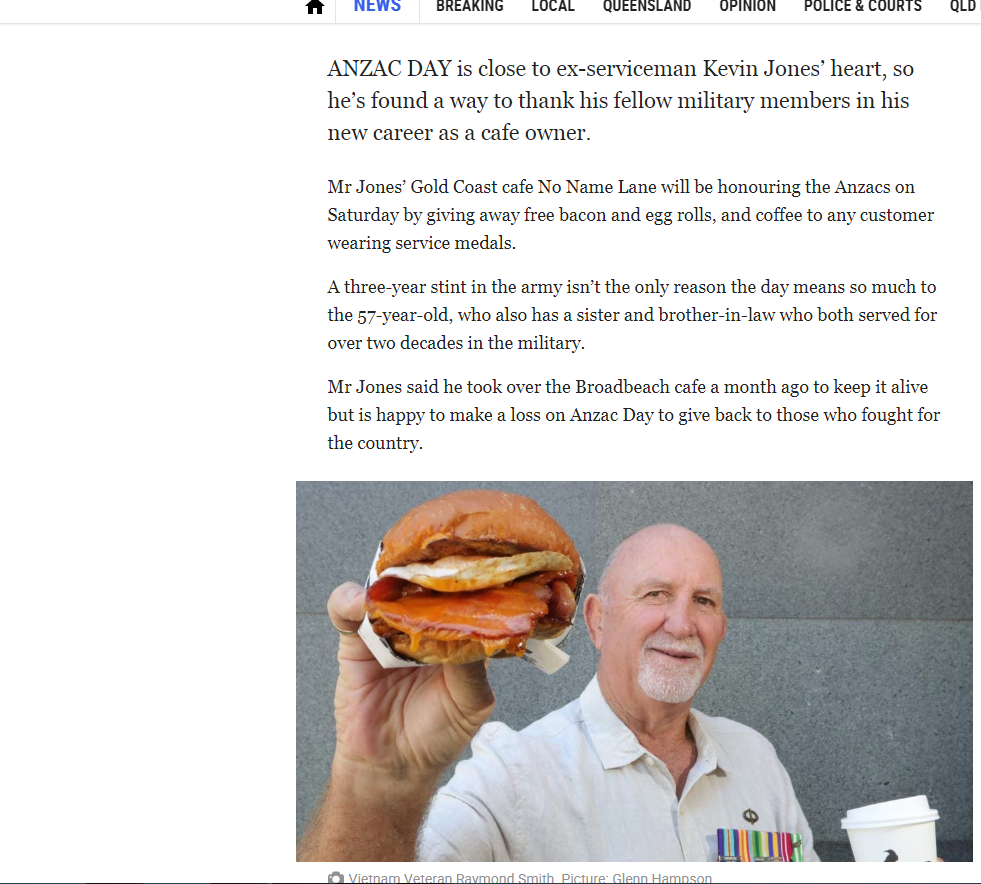 As restrictions started to lift many businesses were announcing they were opening again but for Harvey Gebara from Boudoir Lounge in Southport we wanted to ensure he got publicity and knew we had to go deeper. With his permission his own personal account of what it was like to open a venue just six weeks prior to Covid and then after a year of work and a lot of money, having to close the doors again. With this honest and raw account, Harvey spoke on behalf of so many others who went through personal turmoil and due to that. his story was heard.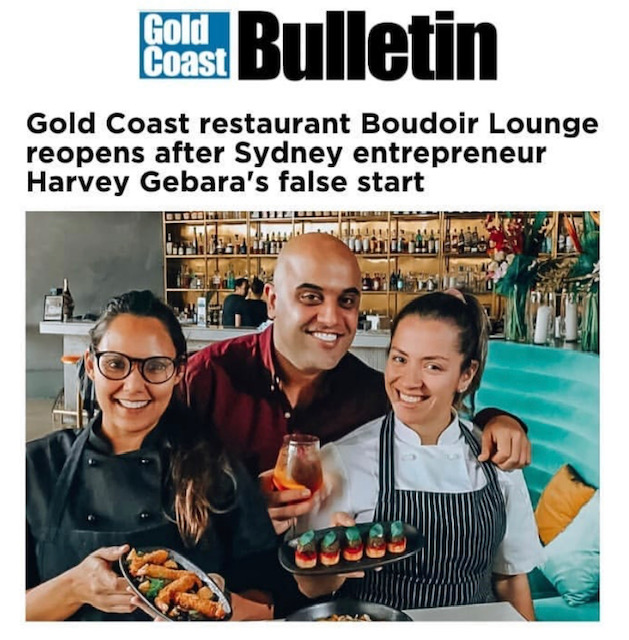 Owner Raffaele Velardo from Alfrescos Italian Restaurant in Surfers Paradise ramped it up a gear during Covid_19 and, determined to stay positive, he combined two passions.... keeping up pizza deliveries and jet foil skiing! This combination made the national new.
https://7news.com.au/sunrise/on-the-show/gold-coast-restaurant-now-delivering-pizza-via-flying-surfboard-c-1004895?fbclid=IwAR2QEz02JyzEc8-afjD6wMwTt2ERT0Y-KdYzn_MFbfZdD5cmakwg2Dn-TYM
For a six week period during Covid_19 online and traditionally published stories relating to small Broadbeach businesses reached over 31,000,000 people and kept many of them afloat during their toughest days.
This didn't cost them a lot. Just some out of the box thinking, creativity, a willingness to share their story and someone to help pull it all together.
Not everyone can afford a public relations strategy and if that is the case it doesn't mean you have to shy away from the media. Have a play with some unique angles from your own business.
What was the most popular takeaway dish from your restaurant or cafe during covid_19?
How quickly were you booked out when restrictions were lifted as a beauty salon owner?
How many small business grants did you help process as an accountant?
Were there any unique initiatives put in place or processes completely revamped as an accommodation or tourism provider during the closure period?
You may be surprised at what you come up with!
Alternatively Finding Yellow Co loves nothing more than gaining publicity for our clients so. if you want to see what we can do, come and have a chat.