How do you turn a corporate media launch into an unforgettable experience?
Last Sunday, Finding Yellow Co had the pleasure of curating and hosting a media launch for a new degustation style of breakfast at Boudoir Lounge, Southport.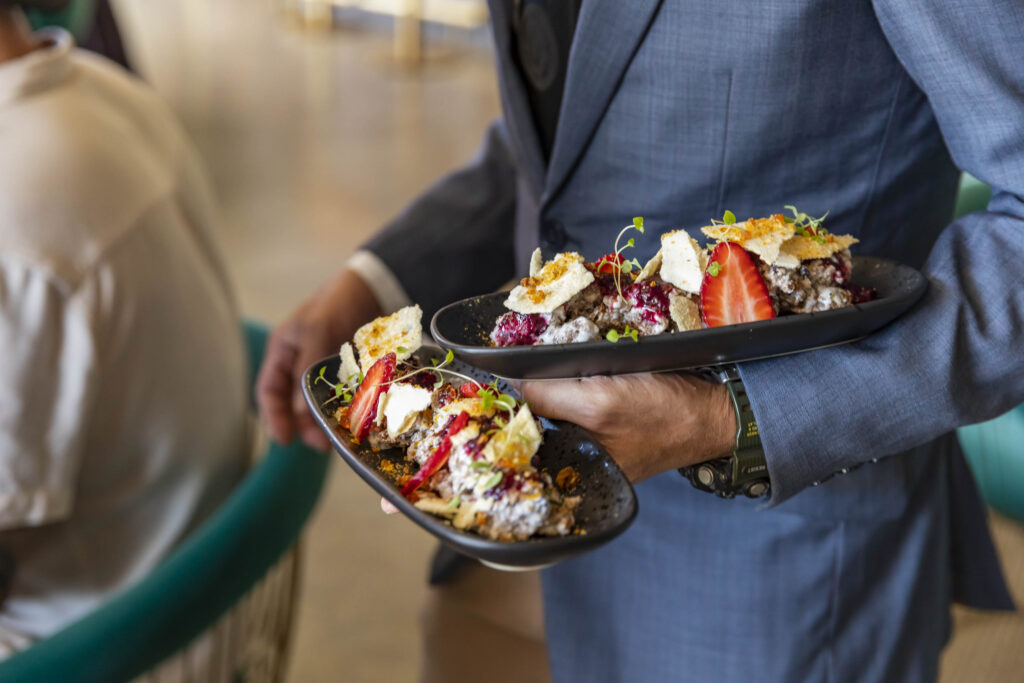 "It's breakfast - just not like you've had it before. The fusion of old and new flavours is a stunning success at this boldly experimental Gold Coast restaurant" Marj Osbourne, Gold Coast Bulletin.
When hearing the passion behind the concept from Harvey Gebara, owner of Boudoir Lounge, Finding Yellow Co knew this was worth getting the story further afield.
But, how do you get some of the busiest media talent and food writers out of bed and together in the one room on a Sunday morning?
Good events should create a sense of occasion, which should be felt from the moment the invitation is received. But GREAT events should extend much deeper than this.
The launch of Boudoir Brunch wasn't just about launching a product, service or venue. It was about inviting people 'in' and giving them a reason to find an emotional connection with the people behind the brand; to humanise it.
The whole philosophy behind Boudoir Brunch was to pay homage to Harvey's Lebanese heritage, honouring the food that adorned his childhood in the Middle East and evolving it to appeal to the contemporary Australian palette.  Partnering with old friend, Chef Matja, the exotic flavours were elegantly twisted to four unique (and incredibly sexy!) dishes to complement modern food trends, including a stunning vegan option with each course setting.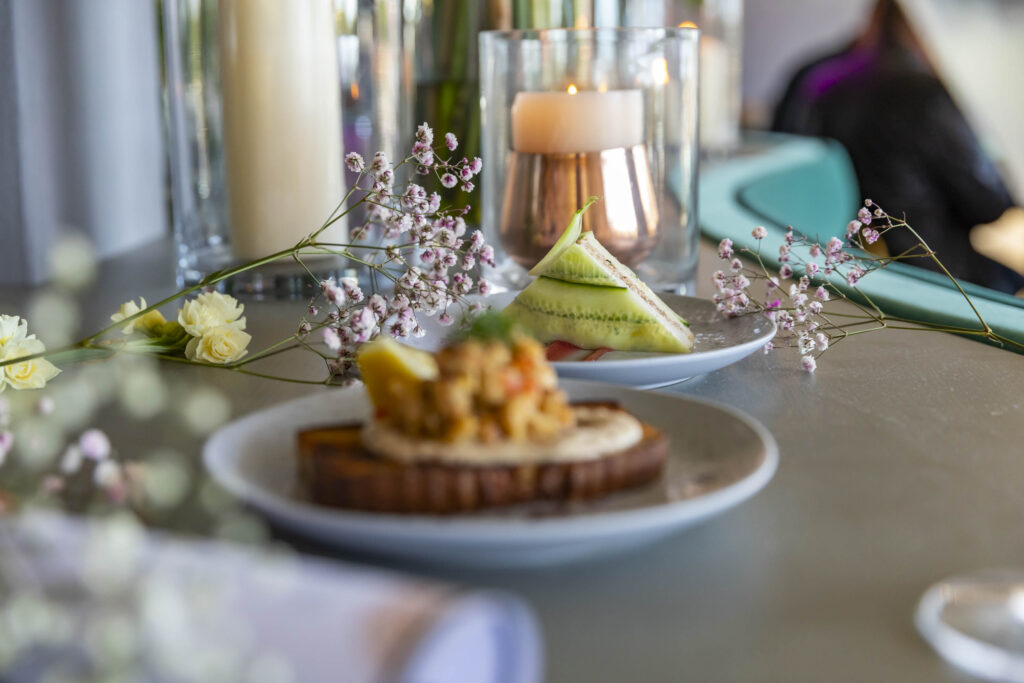 Once you have enticed the invitees with the 'story' and an invitation that conveys a sense of occasion, it is always the little touches that give the launch that extra special touch.
Guests were treated to the completely mesmerising sounds of a 100-year-old golden harp that not only blended beautifully into the interior aesthetics but created a sense of decadence and charm combined with the history that was a part of the menu being served.
Beautiful, understated and simple table placements invited people to sit back, enjoy and relax.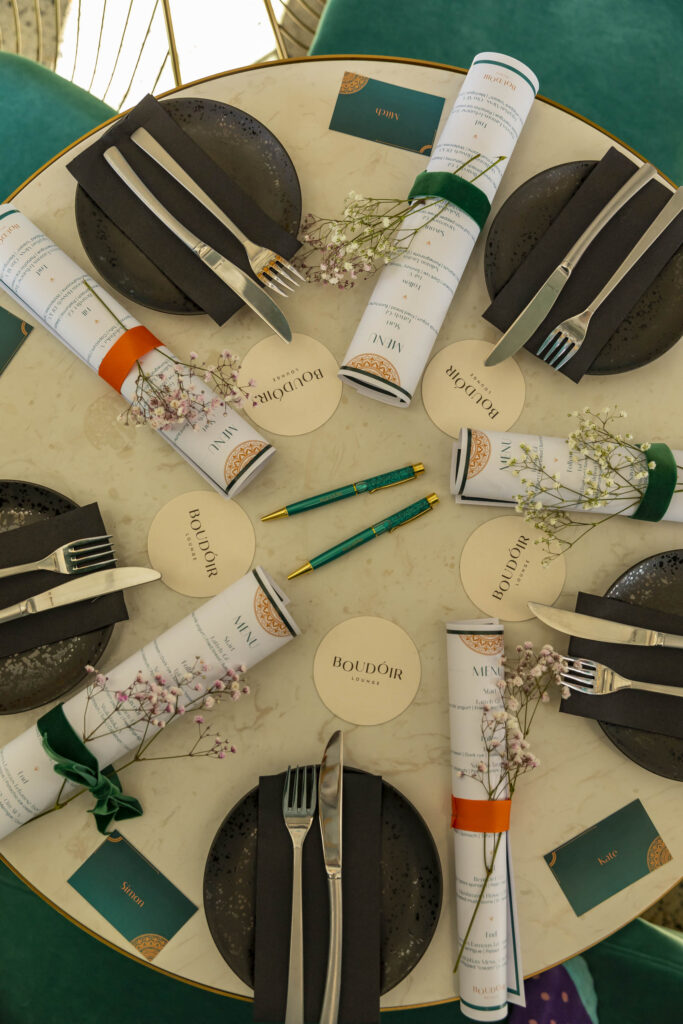 Understanding that Sunday mornings are precious family time, guests were asked prior to the morning if they would like to sit with a group or have a 'romantic' table to spend time together. This was greatly appreciated by some who hadn't had a chance to spend quality time with their partner all week.
To add some additional spice and entertainment to the morning and honour the Middle Eastern theme, an energy healer was organised to conduct small intimate sessions of conversation with any guest who was interested.  The take up rate was 90% and lets just say, our dear energy healer is now just about booked up for the rest of the year.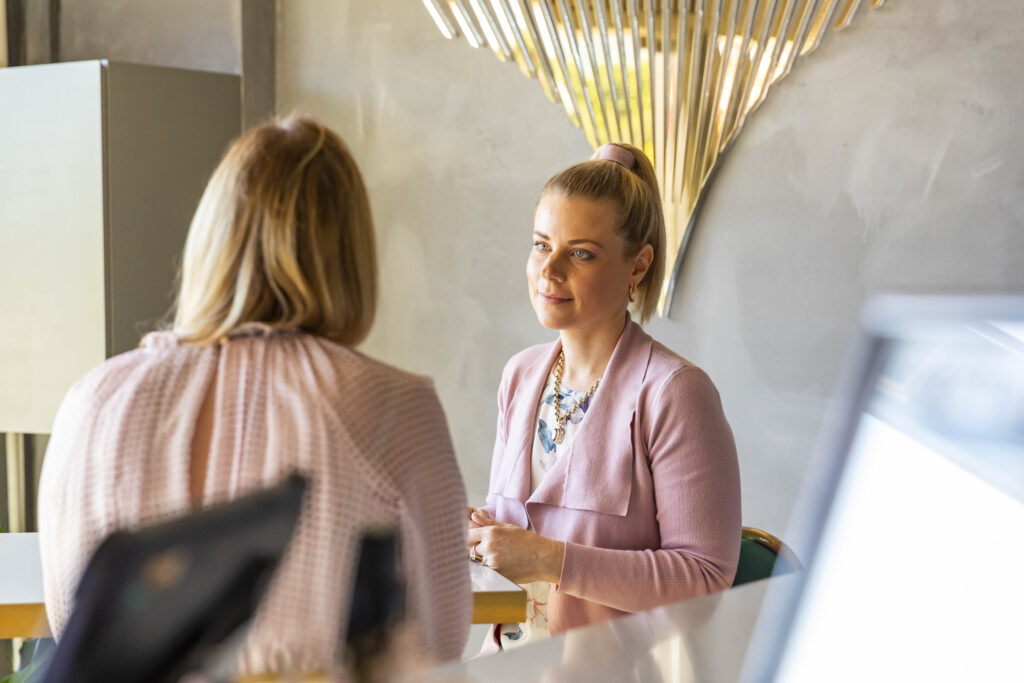 More than anything an event is about making people feel warm and 'at ease.'  Many years ago when starting in the industry I used to believe that I had to put on an odd style of corporate formality and not intrude with people especially those in the media or on the television. This is not true. People are just people. Humans as a whole want authenticity and, as I explained to the slightly nervous wait staff at the beginning of the morning, relax, smile and be yourself because regardless of anything that happens the people in the room are all humans too.  They don't want to interact with a robot!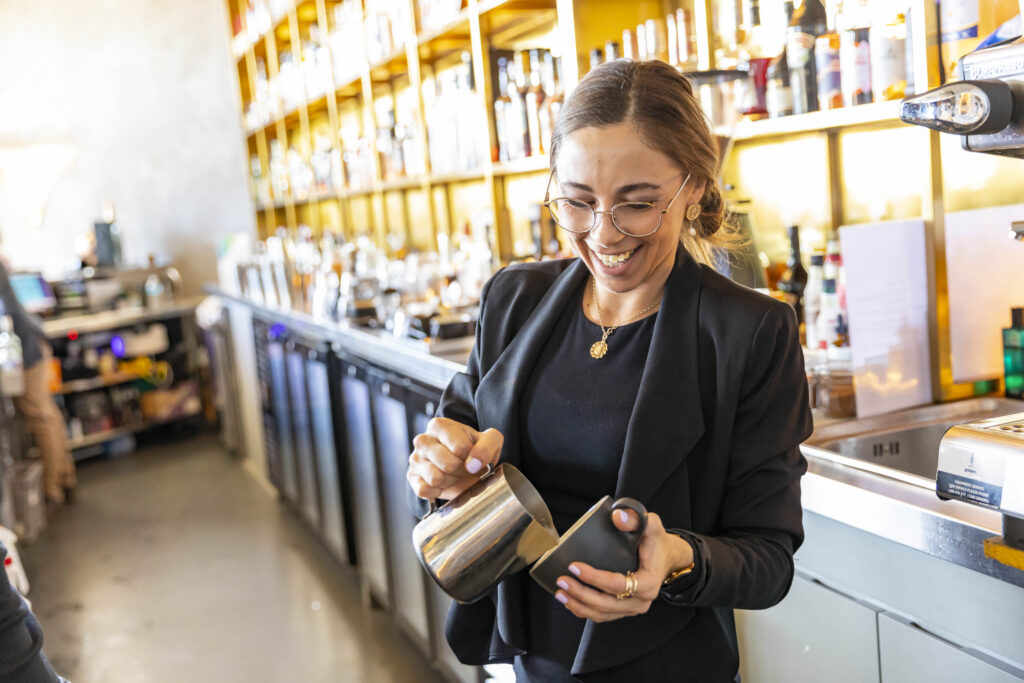 Speeches are a good idea at an event IF they are short and IF they are personal.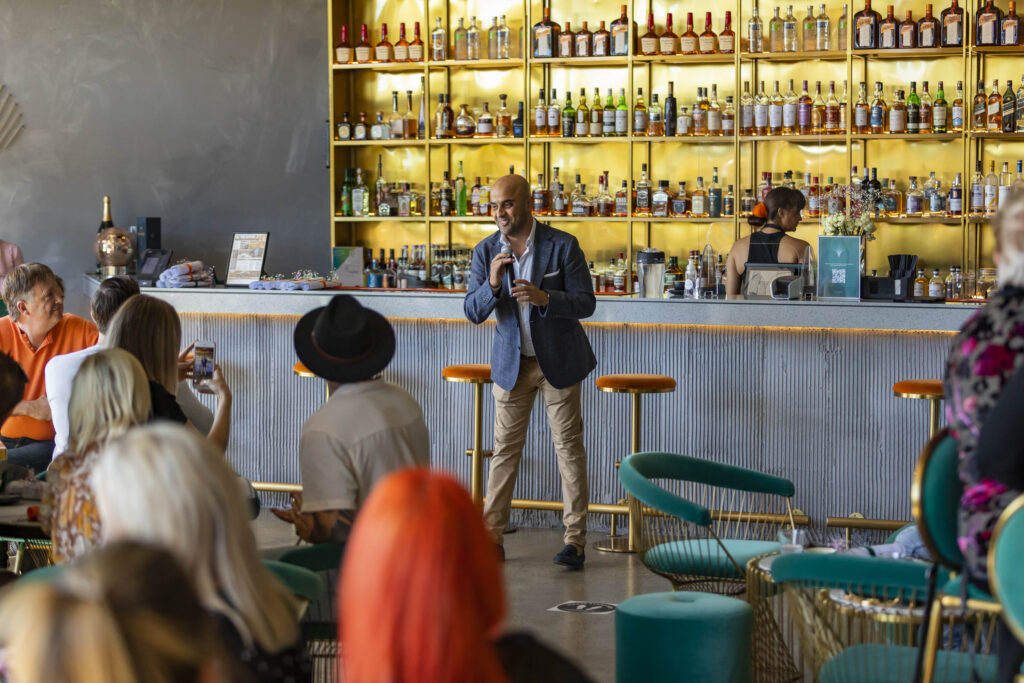 Marj Ozbourne, food writer from Gold Coast Bulletin published her final thoughts beautifully in the Gold Coast Bulletin yesterday saying,
"In a venue where honour is given to heritage and the signature cocktail named after Harvey's 113-year-old grandmother, Boudoir Lounge brings us an exotic take on breakfast, indulging our sense of adventure when otherwise we might not be travelling far from home"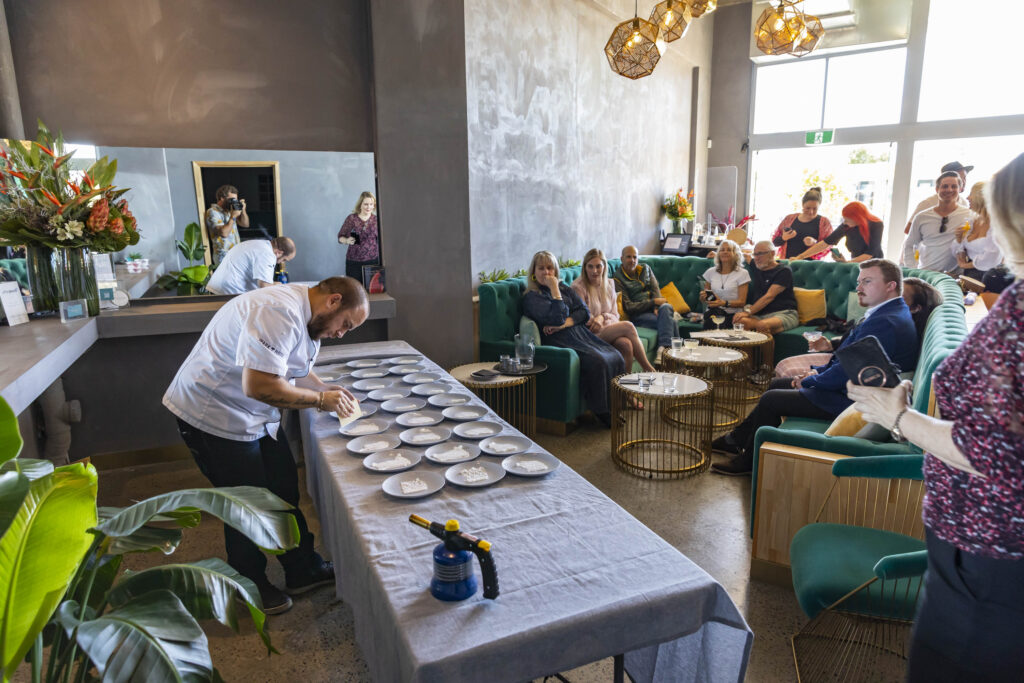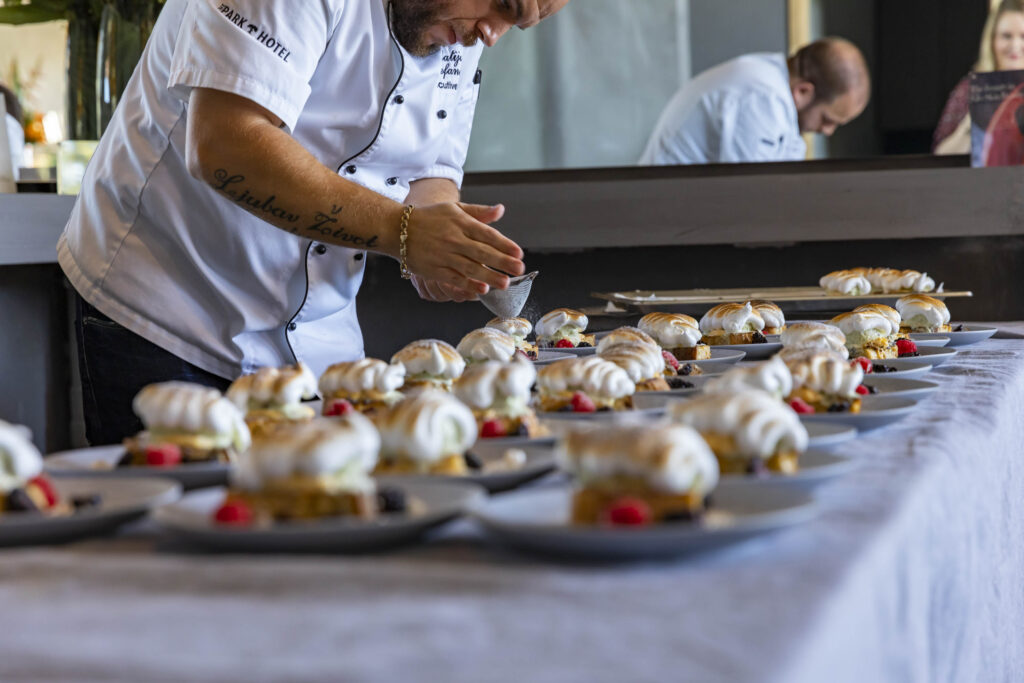 The food, surroundings and company were an absolute delight.  The new Boudoir Brunch is currently attracting much publicity prior to launching to the public on Sunday 2nd August.
If you would like to know more about Boudoir Brunch go to www.boudoirlounge.com
If you would like to discuss your event launch with Finding Yellow Co http://www.findingyellowco.com email [email protected] or call 0421 988 486
P.S Always make sure you hire an amazing photographer to capture your event. Our photographs are by http://www.damienbredberg.com.au